Culture
Situated in the extremely elegant Place Vendôme between the Opera Garnier and the Louvre, the Paris Ritz is one of the most famous hotels in the world. Synonomous with luxury, its name has entered the English language and the expression "putting on the Ritz" means to dress very fashionably. Founded by César Ritz in 1898, this is an historic diamond that was the residence of choice for artists. A refuge frequented by the intellectual set from Marcel Proust to Fitzgerald and Hemingway who was the famous mainstay of the eponymous bar. The top fashionistas were also regulars. Schiaparelli and Mademoiselle Chanel, who stayed there for 30 years: "The Ritz is my home" she used to say.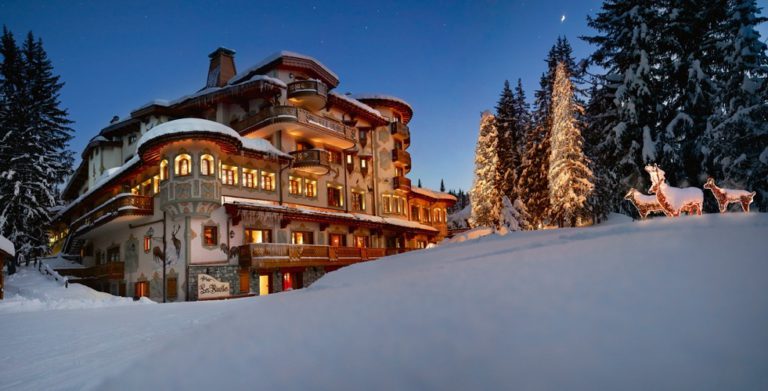 Dans la vallée de la Tarentaise, au cœur de la mythique station de ski Courchevel 1850, se cache un refuge aux balcons de bois sculpté : les Airelles, aujourd'hui sans conteste l'un des plus beaux hôtels de montagne du monde.
Les Airelles, cocon de 550 mètres carrés au luxe ultime, vient d'être rénové et séduira les plus exigeants des clients-skieurs. Il possède l'âme des palaces exceptionnels qui ont une histoire. Dans l'écrin boisé du Jardin Alpin, le lieu est habité par la mémoire toute entière de Courchevel, liée à celle d'une femme incroyable : Raymonde Fenestraz. Depuis la ferme de ses parents dans la vallée de Moutiers, elle vécut la naissance des stations de ski.